Craig Pye
Architectural Designer
Senior Associate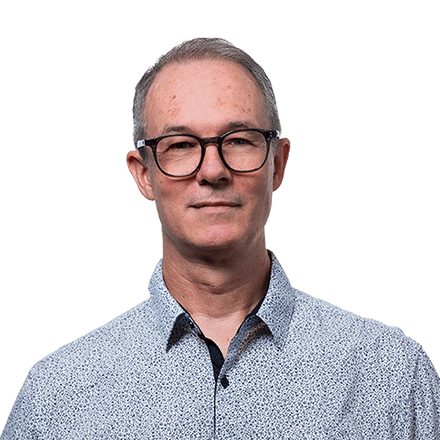 Office Location Auckland
Qualifications
Memberships

Affiliated Member of the New Zealand Te Kāhui Whaihanga New Zealand Institute of Architects
Office Location

Auckland

Qualifications
Memberships

Affiliated Member of the New Zealand Te Kāhui Whaihanga New Zealand Institute of Architects
I have over 25 years' architectural design experience, leading projects from new builds through to building additions, alterations and remedial work. This has involved both residential and commercial buildings, including retirement villages, multi-storey mixed-use buildings and stand-alone properties. Prior to joining Maynard Marks, I ran my own architectural practice for 10 years, mostly specialising in residential new builds and renovation projects.
At Maynard Marks, I lead various projects through the entire design and building phases, from feasibility studies through to project close-out. Clients benefit from my keen eye for detail and in-depth understanding of the construction process. My extensive experience working on remediation projects enables me to facilitate better design solutions, ensuring new projects are not subject to the same fate.
My primary design goal is for buildings to be both functional and attractive. My philosophy is architectural design should not only be sustainable and efficient with good spatial design, but above all suit the needs of the building owner. I support the 'Bauhaus' design ethos and believe in the "less is more" school of thought, which in some cases, can have the benefit of helping to keep a budget in check while providing a simple and beautiful building.
I pride myself on my friendly approach and ability to listen well. This enables me to interpret each brief correctly, ensuring I deliver what you want and need.