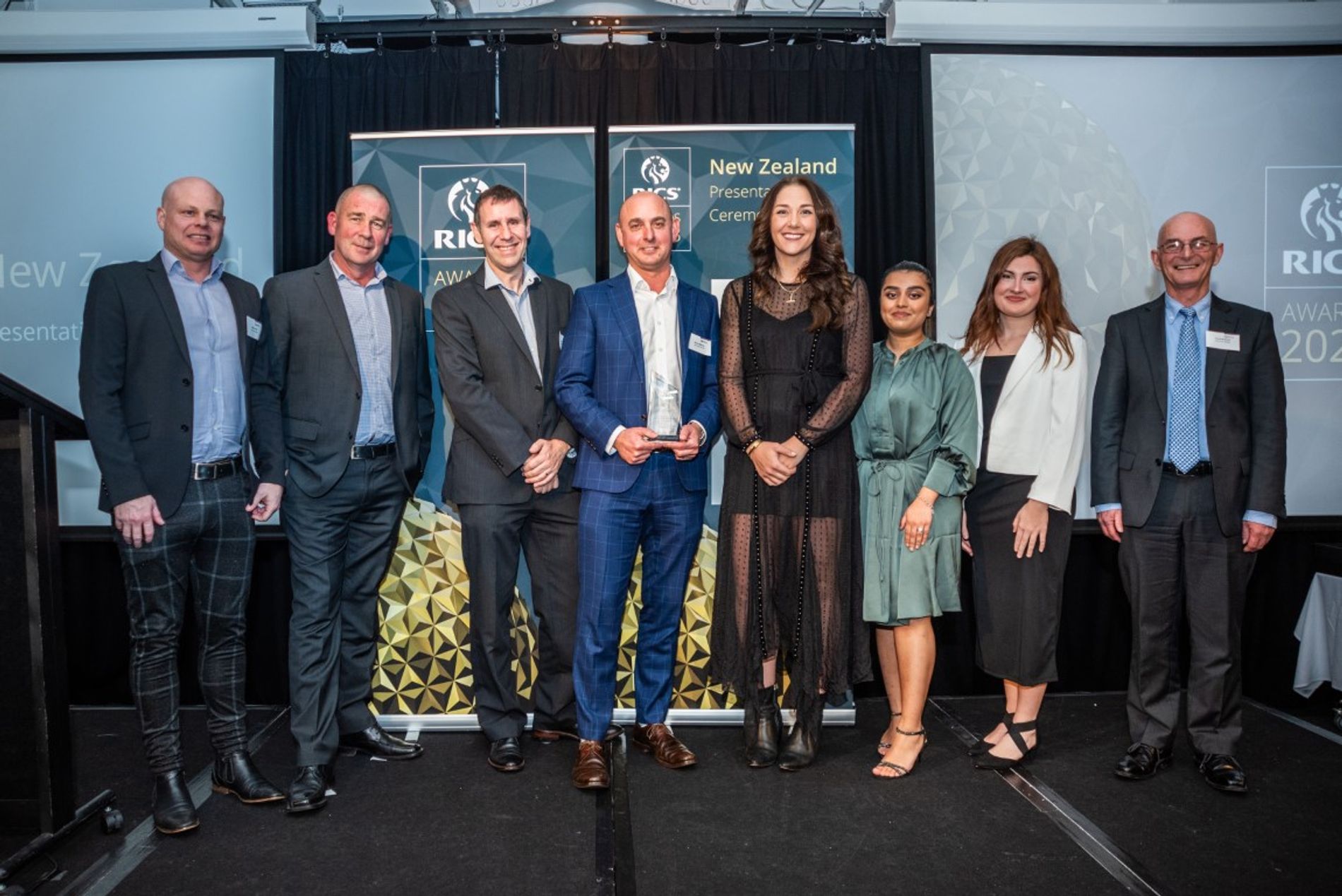 Maynard Marks, has been recognised at this years' New Zealand Royal Institution of Chartered Surveyors (RICS) awards, being named "Building Consultancy Team of the Year". The RICS Awards acknowledges excellence within the built environment and commends contributions made by individuals and teams across the industry.
This accolade reflects Maynard Marks' exceptional expertise and unwavering commitment to delivering excellence in all aspects of their work. Our entry was centred around our contribution to the recent Oaks Queenstown Shores Resort remediation and refurbishment project involving 161 units over 12 levels, for which stage 1 of remediation has recently completed and stage 2 completing in October this year.
Maynard Marks proficiency in dispute resolution and expert witness services, was highlighted throughout this project. The clients legal advisors commented that "Their comprehensive and meticulous approach to identifying and reporting on defects, coupled with their robust evidence preparation, helped achieve a successful litigation outcome for the client".
The project was delivered by a combination of teams from our Auckland and Christchurch offices. Additionally, as part of our client focused approach we stationed one of our senior dedicated designers on-site, ensuring the most efficient delivery of service possible during the construction phase.
Our design and project management expertise, combined with a sustainable, client-focused approach and commitment to delivering high-quality outcomes, ensured that the initial stages of the project were completed successfully, and the end result are durable buildings for future communities to enjoy.
Client Testimonial:
"Our decision to engage Maynard Marks was based on their excellent reputation for providing expertise in weathertightness remediation and for delivering robust, impartial, and respected expert witness advice. Their expertise certainly proved invaluable in achieving a successful outcome for our legal case. From the outset, we were impressed with the technical knowledge and professionalism we have experienced from the team. The project has involved complex litigation and remediation works, along with associated complications, however Maynard Marks rose to the challenge. Their expertise and professionalism have been invaluable in ensuring the success of the project, despite the many challenges that have arisen. We are impressed with the level of service, and we would highly recommend Maynard Marks for any project requiring specialist building surveying input.
We commend the team for their dedication to achieving the best possible outcomes for their clients."