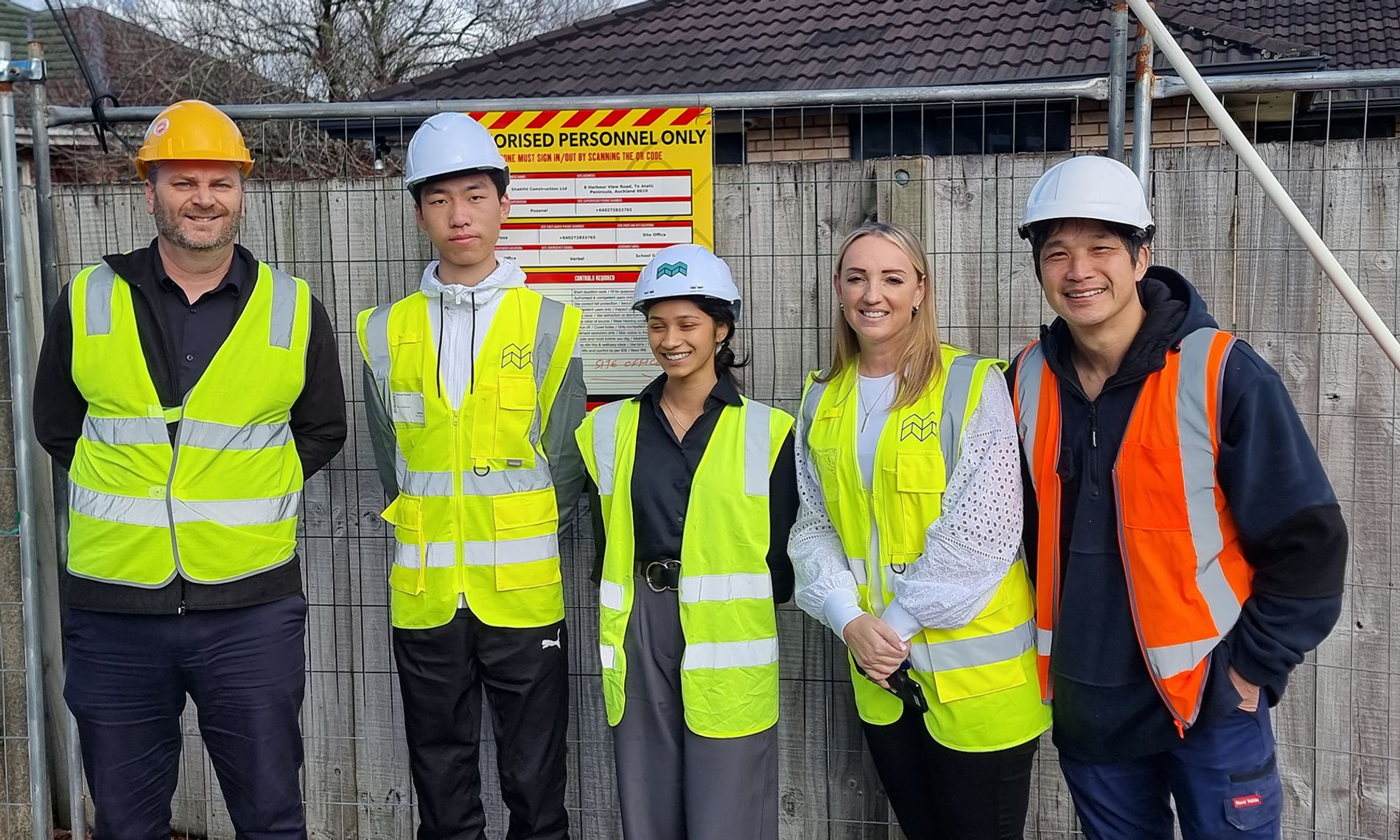 As part of our ongoing commitment to promoting our industry to future generations and fostering interest in the construction sector, Maynard Marks recently hosted two enthusiastic year 12 students from Lynfield College at our Auckland office. George and Advika were given a unique opportunity to shadow our team and gain hands-on experience on live projects, opening their eyes to the diverse and exciting world of architecture, building surveying, and construction project management.
The students had a busy and enriching day at our office. They had the chance to rotate among different teams, immerse themselves in a design meeting, and embark on an insightful site visit with one of our Project Managers. Throughout the day, they actively connected architectural plans with ongoing projects, giving them a glimpse of the real-world application of the design and construction process.
The team at Maynard Marks were enthusiastic about welcoming the students and sharing their knowledge and experiences. The students shared positive feedback on their day, both expressing surprise and interest in learning that architecture isn't just about designing new buildings but about remedying building issues as well .
We take immense pride in nurturing the aspirations of young minds and helping them explore the numerous opportunities the construction industry has to offer. By engaging with students like those from Lynfield College, we hope to inspire the next generation of professionals in the construction industry.