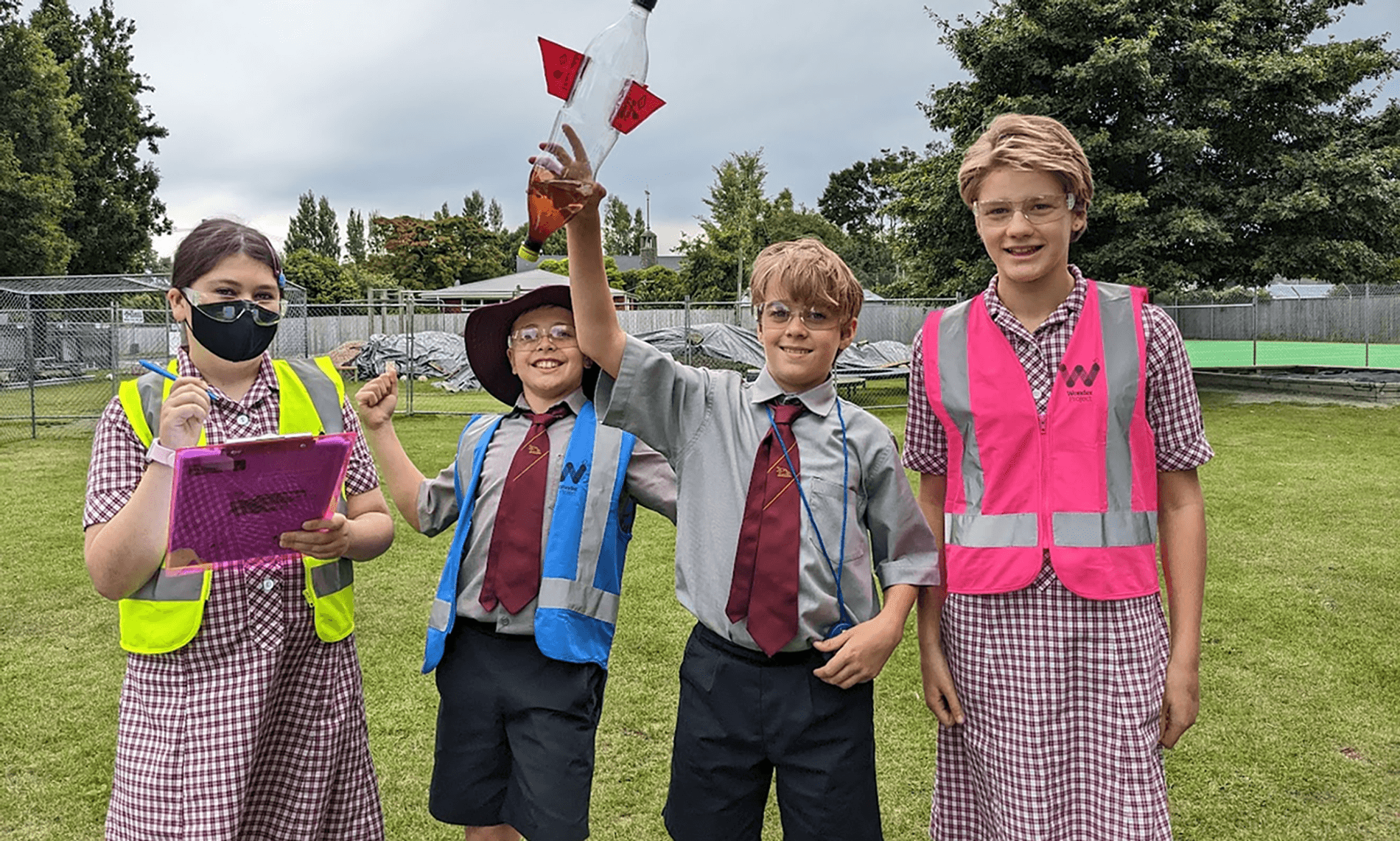 Sarky Oh is one of our talented structural engineers. At the beginning of this year, he signed up to The Wonder Project, Engineering New Zealand's free programme for schools, designed to get young Kiwis aged between 5 and 13 excited about science, technology, engineering and mathematics.
As one of the project's ambassadors, Sarky has been partnered with a local school (St Mark's School, Opawa, Christchurch) and is working with a teacher and two groups of students on a rocket project module. This involves going to the school for two hours on a fortnightly basis, sharing his passion and excitement with the kids and encouraging them to hypothesise and then see if their guesses were correct by testing them through a water bottle rocket launch.
"It's really fun watching the kids hypothesise and to then see them start to get curious about what happens if they add or change things. They love to test their theories out straight away. It really seems to spark a passion in them" said Sarky.
"I'd encourage any technical professional, not just engineers, to become an ambassador. It's a great way to give back and to promote a career in STEM to the next generation."