Breathing a new lease of life into an aged office building
DHL Building, Laurence Stevens Drive, Auckland Airport
Return to all projects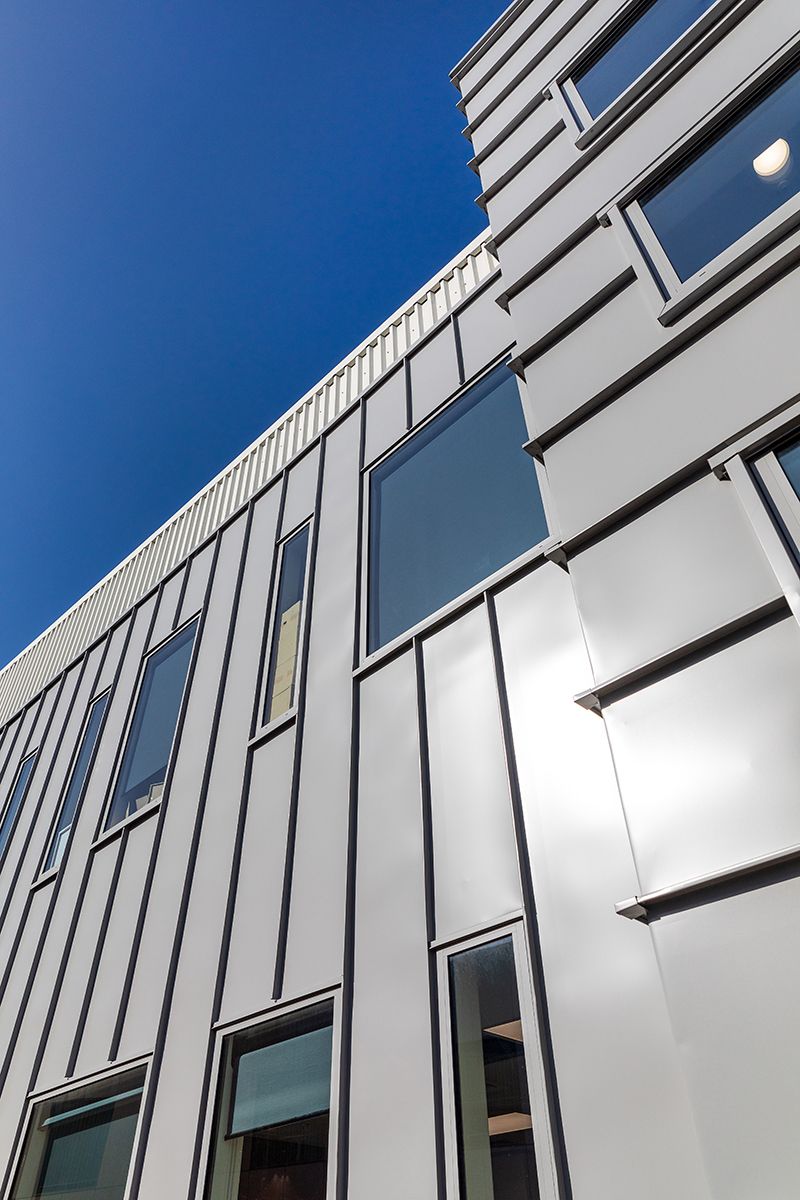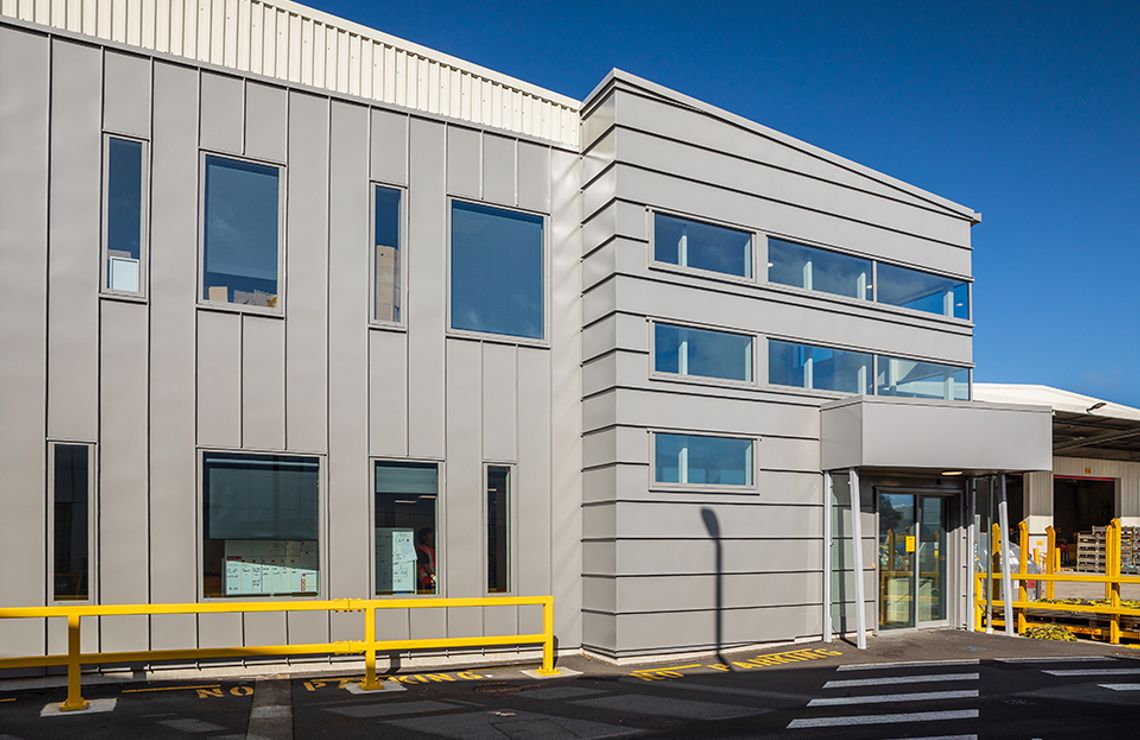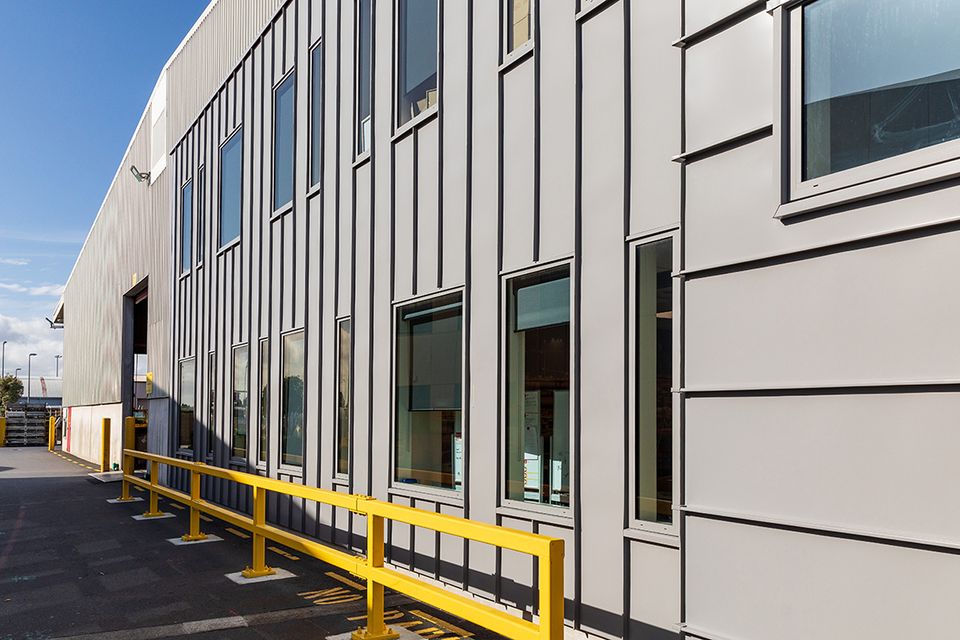 DHL is a world-leading logistics company, with a presence in over 220 countries and territories. Its main Auckland hub is located on Laurence Stevens Drive, just a stone's throw from Auckland Airport, and features a warehouse with an office building off to one side.
The project:
We were engaged to design, project manage and provide quantity surveying services for a reclad to DHL's office building. This involved replacement of framing, lining and cladding, and refurbishing roof elements and entrance canopy.
Our value add:
Our design team provided several concepts for the client to respond to their brief for a robust but appealing design in an active environment. By utilising a single cladding system (instead of replacing the existing curtain wall element) we were able to make cost savings, as well as reducing time on site. The colour coated aluminium tray cladding is used vertically on the main walls, and horizontally to wrap around the corner element, allowing us to create an attractive and dynamic façade in a cost effective product that is also suited to the harsh environment.
Our design, project management, and quantity surveying teams collaborated closely with the contractor and all sub-consultants to ensure everyone understood their responsibilities and remained on schedule.
Due to the scarcity of GIB during a national material shortage, our design team sourced and utilised alternative products that achieved the desired result for the internal walls and met the client's satisfaction. Additionally, our quantity surveyors carefully monitored variations, ensuring that the client paid a fair price for the completed works.
Despite the challenges posed by Covid and material shortages, we completed the project ahead of schedule.
"This project was a success, the end result is excellent and the tenant is very happy. Despite COVID and supply chain issues that affected all projects in Auckland at the time, the project was delivered on time and within budget. I would have no hesitation in using the Maynard Marks team again for my next project."
Ben Woodward - Project Delivery Manager at Auckland Airport Limited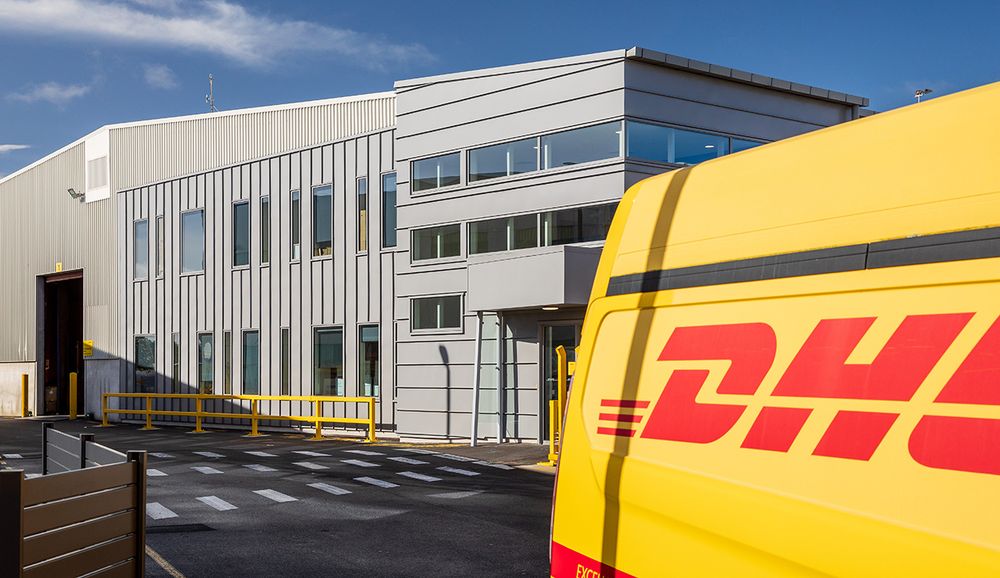 More images & plans